The Most Welcoming Hotel in Murdo, SD
LandMARK Country Inn is one of the hotels with the most comfortable and convenient hotels you can find in South Dakota. Located in Murdo, our quaint but sprawling historic inn is equipped with all the amenities you could ever need for a restful weekend.
Situated on acres of land in Murdo, SD, every visitor to LandMARK Country Inn can look forward to hospitality unlike any other. We take a lot of pride in treating guests like family, which only makes sense because the Inn is a family-owned and operated business. Therefore, anyone who comes to stay at the Inn, which also happens to be our family home, is considered to be our family's guest.
Amenities and Features
What we offer is luxury at affordable prices.
Our sprawling estate houses up to 22 guest rooms and suites, each of them uniquely designed and decorated. We've created elegant and accessible private rooms by using sophisticated decor like chandeliers, oil paintings, and more.
At the same time, however, we've also added touches of modernity and convenience, so you can be truly at ease and comfortable in our property. If you need a hotel with Internet and other modern perks, look no further! We have:
Every room is equipped with AC, as well as 87 plus cable TV channels and HBO.
Enjoy the Rainbow Playground Equipment with your family.
Run some drills on our basketball courts for a sporty afternoon.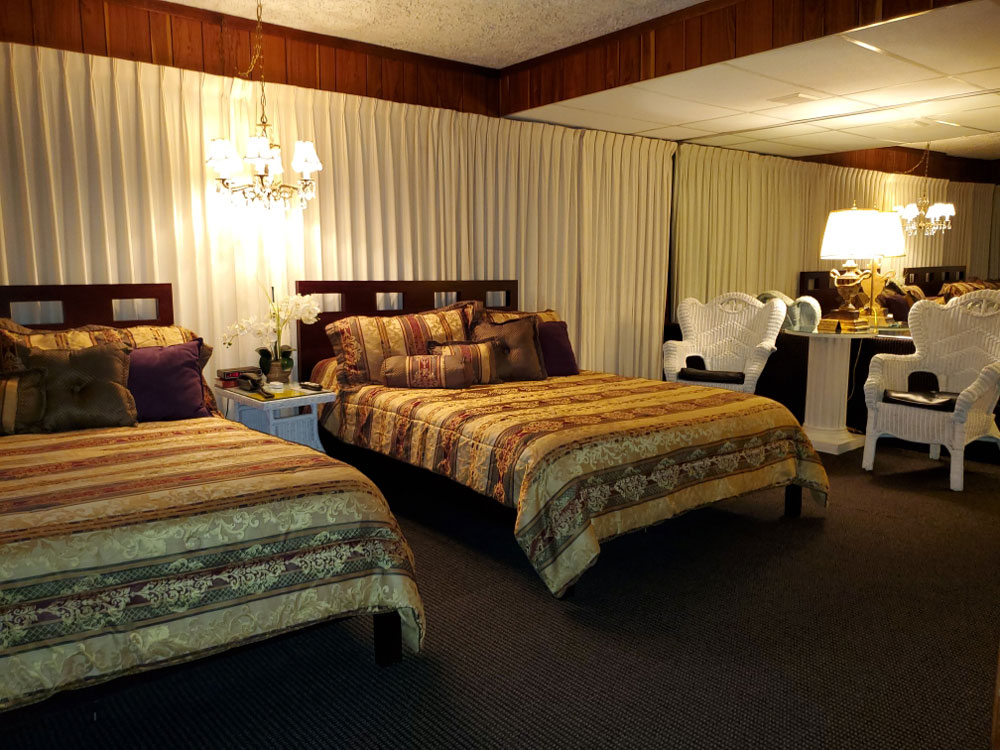 Call Us To Book Your Stay
We're so excited for you to be our guest, that we can't wait to show off our guest rooms and suites. Feel free to browse through our online gallery on our website. If you would like to see the rooms personally, however, do feel free to visit our property. We will be more than happy to show you the room, or at the very least pictures of them, with help from our staff.
Give us a call for rates on hotel booking, as well as any other questions or inquiries you may have. We'll be happy to give you an answer the best we can to your satisfaction.